This exhibition will examine the spectacular, and controversial vision of art practice that raged across the Western world from the end of the 19th century: Art Nouveau.
The role of nature will be another key focus of the exhibition. The common theme of translating plants into patterns will be explored as a defining feature of the modern style. Art and objects will represent Art Nouveau from different countries, where it appeared characterised as flowing, tensile line, and dramatic movement, or by organic imagery combined with an informal geometry.    
Artists and designers will include René Lalique, Edgar Degas, Charles Rennie Mackintosh, William Morris; Alphonse Mucha and Gabriel Dante Rossetti.
The Exhibition will be curated by Professor Paul Greenhalgh.  It will contain over 150 works of varying sizes, and will be accompanied by a substantial catalogue.
Please note: The Sainsbury Centre is accessible to disabled visitors including those with limited mobility and those accompanying them, with the exception of the Mezzanine Gallery where this exhibition is displayed.
The Sainsbury Centre is a Grade II* Listed building. Due to Fire Safety regulations, we regret we are unable to allow visitors access to the Mezzanine Gallery who are unable to independently navigate the steep spiral staircase in the event of an evacuation. We apologise for any inconvenience caused.
£8 | £7 concessions
FREE for Members and UEA and Student Members
50% for under 18's, full-time students & Art Fund Members
For tickets and guided tours for groups of 8 or more please email scva@uea.ac.uk
A dazzling selection of ceramic, furniture, glass, jewellery, paintings, posters and prints, sculpture, and textiles will be on display, featuring interpretations of nature and the creation of a modern style.
We think you might like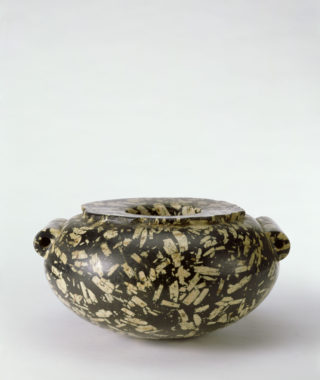 Art & Objects
See remarkable works of art and unique objects through the eyes of artists, designers, architects and experts